Customization of software components for image building and validation
Private access showing individual or company account projects
Download individual components or a complete package with installer
Save your customized list of components as a project for later use
Receive email notifications when component updates become available for projects
Component packaging suitable for Microsoft SCCM or network distribution

The Dynabook Laptop Builder site helps IT professionals build and manage their worldwide images for Dynabook and Toshiba computer products.
Use our filters to quickly see only the components you want, such as "Plug and Play" drivers or the "minimally recommended by Dynabook" components for your model.
Save your customized list of components under your own project name.
Sign-up for email notifications when updates become available.
Download individual components, or your complete project list packaged with an installer.
Download Plug and Play deliverables for direct importing into Microsoft's System Center Configuration Manager.
Access our improved component documentation on change points and switch options.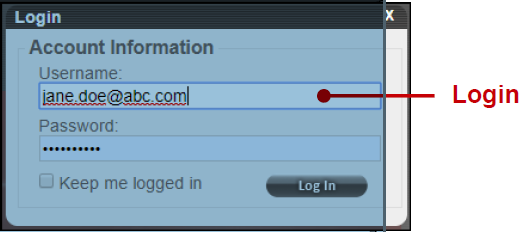 New Project

1.  Select New Project
2.  Enter Part Prefix
3.  Select Operating System
4.  Select Language
5.  Select Search to collect components


Create Project

In order to see all the functions available, user should name the project and select the Create Project Button

Project Content

1.  Select software components
2.  Review Alert Notices
3.  Save Project name
4.  Request Installer or Driver Pack for Download

&nbsp


Choose Package type

1.  Installer Pack

Provides the Dynabook Executable wrappers with drivers, apps, and image validation tool included

2.  Driver Pack

Provides only the PnP components
SCCM compatible

Preview package

Provides details on the selected components in relation to the build
Can be saved as CSV files for image documentation




Download package

Select Download link to save package to ZIP files


Other Features

1.  Selection filters
    a. All
    b. Recommended by Dynabook
    c. PnP only
2.  Show common laptop models that share drivers
3.  Select available BIOS firmware for Download
4.  Details of specific driver and option to download individually

Delivering
All the tools you need to manage your image build and long-term support.
For more information about the Laptop Builder Portal, please contact your account representative.
Click here
to download a cross platform image deployment software for your Dynabook PC.
Windows Autopilot
Microsoft Windows Autopilot simplifies device deployment, management, and repurpose.
Click here
for an overview of Microsoft Autopilot
Dynabook is a Microsoft Autopilot Device Manufacturer participant. A list of all device manufacturer participant is
listed here
.